NOTE: These pages are best viewed on a high speed network with Internet Explorer 5.0 or newer with a screen resolution of at least 800 x 600 pixels per inch.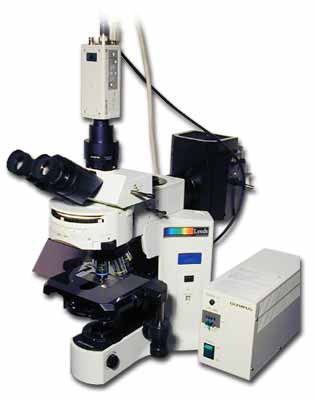 © 2002 Wartburg College Biology Department
Wartburg College Biology Department's
Virtual Phase Contrast and Fluorescent Microscope
The purpose of these pages is to act as a basic instructional primer as well as an interactive online tool to assist students in better understanding how to use phase and fluorescent microscopy. This online microscope is designed to digitally emulate the phase/fluorescent microscopes used in labs of Wartburg biology courses.
The Virtual Phase Contrast and Fluorescent Mircoscope will allow you to view the various parts of the scope and how adjustments can affect the view of slide samples. This site also includes information and examples of how phase contrast and fluorescent microscopy can be used. Enjoy learning more about this exciting technology. Have fun!

Support for equipment and the development of this on-line guide was provided by the National Science Foundation, Division of Undergraduate Education (CCLI-ADAPTATION AND IMPLEMENTATION Grant #0126326) to The Department of Biology, Wartburg College.
This online project was designed by Dr. Roy Ventullo and Chris Knudson '01.